As the industry confronts the challenges of disruptive change, it is an exciting time in the sector, and in Bord Gáis Energy in particular; both upstream and downstream.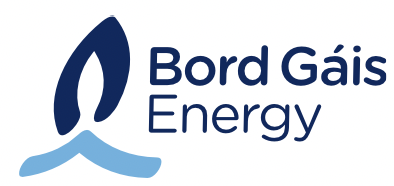 We are crossing the Rubicon to net-zero and Bord Gáis Energy is committed to lead the way. How? By investing in upstream opportunities to enable the transition of Ireland's energy system to net zero. By increasing the proportion of energy, we source from renewable sources of generation. By evolving energy offerings in residential and commercial segments. And, by bringing to market new net zero propositions from our services and solutions division.
Bord Gáis Energy is growing its services and solutions division to decarbonize Irish homes and businesses and help achieve the ambitious targets set out in the Government's Climate Action Plan, which includes retrofitting 500,000 homes and installing 400,000 heat pumps by 2030.
Bord Gáis Energy – traditionally a classic utility company with a strong services division – is transforming. Our strategy and purpose are rooted in providing energy services and solutions that will help our customers live sustainably, simply, and affordably. Our goal is to bring our customers with us on this journey of transition to a lower carbon world.
As a householder or business owner, Bord Gáis Energy now offers you a broad array of services that can address your home energy needs. Our services team are supporting home energy upgrades, replacing heating systems with heat pumps, or new more energy efficient boilers and smart heating controls which reduce energy consumption in the home and ultimately lower energy bills. Our expert solar team can provide tailored solutions and support to install solar panels to generate clean, green renewable energy.
Ensuring the skills are available to deliver on these objectives is a key consideration. To that end, Bord Gáis Energy recently launched a plumbing apprenticeship programme in conjunction with Solas to train 70 apprentices – 30 per cent of which will be female – over the next five years. Upon completion of their training, the apprentices will have the option to join Bord Gáis Energy's service engineer team and upskill to become smart energy experts. Smart energy experts install and maintain carbon efficient technologies including electric vehicle charging points, heat pumps, and solar panels, and provide essential energy efficiency advice to our customers. Our capability to service in-home needs via our service engineer network, coupled with our investment, innovation and understanding of our customers, ensures we are well placed to play a significant part in addressing the challenge ahead.
Teresa Purtill, Director of Services and Solutions, Bord Gáis Energy says: "Our strategy and purpose is to empower customers to live simply, affordably, and sustainably. Business-owners and householders are the gatekeepers to the net-zero transition. Our business is transforming. Bord Gáis Energy is determined to ensure that we provide our customers with affordable, high quality, end-to-end solutions."
For further information visit www.bordgaisenergy.ie