Leading heating technology manufacturer Grant has been providing innovative, efficient, and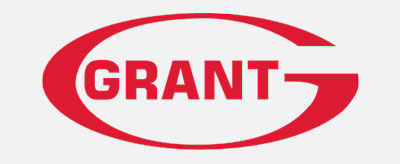 carbon reducing heating solutions for over 45 years.
In recent years, Grant, which is based in County Offaly, has largely transformed into a renewable heating company and its award-winning heating technologies are playing an important part in helping homes become sustainable on the journey towards a zero-carbon future.
Barry Gorman, National Renewables Sales Manager at Grant explains the role the company is playing to help advance the deployment of renewables in Ireland: "Our team works closely with local authorities and developers across the country to support social housing projects, new build developments and retrofit projects. This includes providing integrated heating solutions for new build homes, with the main heat source being a A+++ rated, Grant Aerona3 R32 air to water, air source heat pump."
Gorman continues: "The Grant Aerona3 heat pump is a popular choice for new build housing due to its cleaner, more environmentally friendly performance and ability to deliver a fully decarbonised, resource efficient home heating system. A heat pump can also be an efficient option for older homes, which undertake a deep retrofit."
Grant's diverse range of renewable heating technologies work together seamlessly, to provide a fully integrated, reliable, and efficient heating system. For new build properties, underfloor heating is usually the heat emitter of choice as it works effectively at low temperatures so pairs well with a highly efficient Grant Aerona3 R32 air source heat pump to conserve energy and maximise long term carbon and financial savings. Grant Afinia aluminium radiators are also paired easily with Grant heat pumps and are also commonly used in retrofit projects.
Gorman adds: "As a company, Grant is focused on educating those in the heating trade as well as homeowners of new and existing homes throughout Ireland on the importance of choosing renewable heating technology. As part of this focus, we have diversified our education offering for installers, architects, engineers and local authorities, to include CPD courses available via our onsite training academy and online Grant eLearning academy."
T: 057 912 0089
E: heatpump@grant.ie
W: www.grant.ie
Facebook & Twitter: @GrantIRL
Instagram: @grant_irl
LinkedIn: Grant Engineering ULC